Peter and Heather Jackson founded the Toronto Airport Christian Fellowship School of Ministry (SOM) in 1995, as the outpouring of the Holy Spirit was beginning to spread worldwide. Their vision for the SOM came from many years of experience teaching and directing ministry schools with Daystar Ministries and Youth With A Mission (YWAM).
For more than ten years now, they have been privileged to impart the revelation of the Father's love in churches and conferences all over the world. Although attending a conference may introduce someone to the concepts of the Father's love, Peter and Heather have found that it is a retreat setting, where people can get away from the busyness of life that the most radical transformations take place in their lives.
There are three Encounter Retreats run in the UK:
TRUSTING GOD AS FATHER: covers topics such as restoring hope and trust in God as Father, overcoming fear, unbelief, and double-mindedness, the importance of forgiveness and healing emotional wounds.
THE GLORY OF SONSHIP: deals with the orphan spirit, the gift of honour, breaking the yoke of shame, recovery from performance orientation, and leading a lifestyle of childlike humility.
SOAKING IN GOD'S GLORY: a spontaneous weekend of prayer and worship seeking God's face, increasing personal intimacy, and hearing


Fatherheart Ministries (FHM)
James & Denise Jordan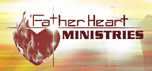 Fatherheart World is a relational network of people who partner with and support the ministry and vision of James and Denise Jordan and Fatherheart Ministries. They come from varied denominations, streams, ministries and churches and are working together to take the revelation of the Father's Love to every nation; every stream of Christianity; every people group and every individual in the world.
Fatherheart World is overseen by James and Denise Jordan of Fatherheart Ministries and coordinated by Trevor and Linda Galpin who are also based in Taupo New Zealand.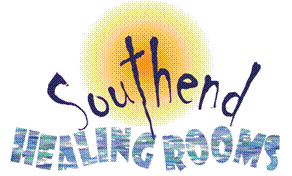 Healing Rooms are a safe and confidential place where everyone and anyone can come and receive prayer and ministry through a compassionate, loving, team of Christians who believe that Jesus Christ is the same today as He has always been. We believe He still heals today and we are seeing Him touch and heal broken lives in the Healing Rooms. It is run on a first come, first served basis, although priority will be given to those in pain, or those with small children. No appointments are necessary and no charge is made.
Our aim is to serve you and stand with you for your complete healing. We make no claims about ourselves but lift up Jesus as Saviour, Healer and Lord.
The Healing Rooms are normally open on the 1st Saturday of each month, dates are available from Southend Healing Rooms

Venue is currently Southend Christian Fellowship's Plaza Centre, 600 Southchurch Road, Southend-on-Sea SS1 2PT
Southend Healing Rooms is an initiative of 5 Southend Churches – Southend Christian Fellowship, Southend Vineyard, St Michaels, Southend Evangelical Church and Wellspring Church.